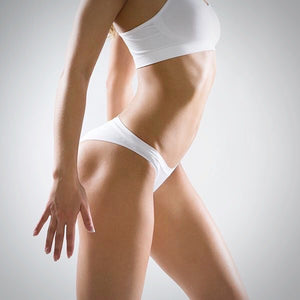 The Ballancer®Pro is based on the principles of manual lymphatic drainage and helps flush out swelling, eliminate toxins, lactic acid and muscle soreness, like no other device. It bridges the gap between aesthetics, wellness and athletic recovery.
The Ballancer®Pro is a groundbreaking, state-of-the-art, FDA approved, lymphatic drainage compression therapy system that feels like a relaxing massage. It delivers an all-natural, non-invasive, multi-faceted, effective solution to body recovery, maintenance, wellness and beauty. 


The two specialized garments have 24 overlapping chambers that work to target every inch of the body. The chambers inflate sequentially and the wave-like massage motion increases blood flow, while removing lingering waste products that age our skin and tissue. The treatment gently and thoroughly decongests areas of the body and helps release fluids and toxins.
Clients will instantly notice improvements in their size, their skin tone and level of well-being after their first treatment of the Ballancer®Pro. This is because lymphatic drainage has so many health and beauty benefits for our bodies!
Lymphatic drainage has long-term results when the procedure is repeated regularly for a prolonged period of time. For lasting results, the minimum number of treatments is 6, but you will see your best results with 12 lymphatic drainage sessions within 4 weeks.
One massage can bring an instant, short-term effect of drainage (loss of inches, relief of pain and aches, skin toning, etc.) but the consistency of treatments brings amazing long-term results.
It's perfect for:
- Lymphatic Drainage
- All-Natural Detox 
- Body-Contouring
- Weight-Loss
- Skin Tone, Elasticity & Cellulite
- Muscular Aches & Pain
- Athletic Recovery
- Immune System Boost
- Pre & Post Surgery
- Cryoskin Enhancer
The Ballancer®Pro is perfect for everybody with a BODY!